About Regonat
Regonat (Regorafenib) 40mg tablet is a medicine is an anti-cancer medication. It functions by suppressing the action of the abnormal proteins that signal the cancer cells to multiply.
This process prevents or slow the growth of cancer cells.
Regonat Regorafenib is utilized to treat colorectal cancer which occupies the sixth place in the list of most prevalent cancer types in India.
Regorafenib 40mg is also utilized to treat Liver Cancer, Colon and rectum cancer.
Regonat Regorafenib 40mg is a newly launched drug by a reputed Indian pharmaceutical manufacturing company Natco Pharma India after receiving the patent of the generic drug Regorafenib which was first invented in Germany by Bayer AG under the name Stivarga 40mg.
After the approval of Stivarga by FDA, Bayer released two alternatives of the drug in India with different names called Nublexa 40mg and Resihance 40mg. Both have the same strength and composition.
Regonat, manufactured by Natco Pharma Ltd., is a generic version of Stivarga. Regorafenib, the active ingredient in Regonat is the same as in the brand-name drug/innovator drug.
It is categorized as a prescription drug.
A generic Stivarga drug under the brand name Regonat 40 mg having the same composition and strength as Nublexa and Resihance.
* Brand Name: Regonat 40mg
* Composition: Regorafenib
* Manufactured By: Natco Pharma Limited
* Strength: 40 mg.
* Origin country: India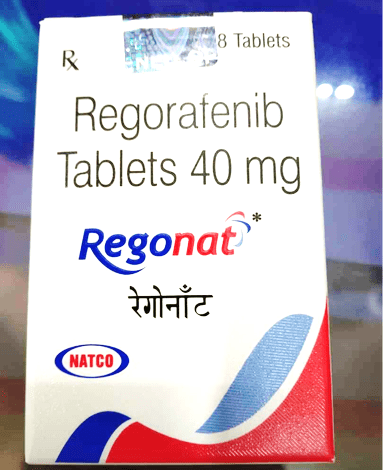 Court rejects appeal by Bayer
Bayer is the international manufacturer of Regorafenib.
Bayer had previously raised an objection against Natco's brand marketed under the name Regonat proclaiming infringement of its patent rights.
According to the latest developments, a division bench of the honorable Delhi High Court dismissed petition filed by the German drug producer Bayer seeking to protect its drug Regorafenib that sold under the brands name Stivarga, Nublexa and Resihance against the drug maker Natco Pharma based in Hyderabad.
Where does colorectal cancer grow?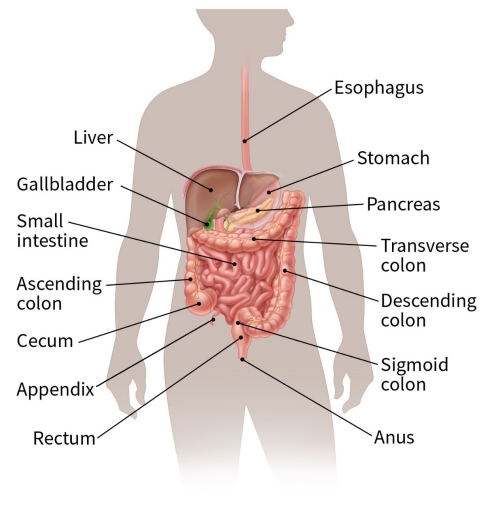 Price of Regonat in India
Regonat is a generic version of Stivarga, hence the price of Regonat tablet is comparatively less than that of Stivarga.  Natco's Regonat were made available at INR 9000 for a bottle.
How to use of Regonat 40mg tablets
This medicine is prescription medicine and it should be taken as instructed by your doctor.
Side effects of Regonat tablet
Rashes, weakness, low blood platelets count, complications in speaking, hemorrhage, pain, nausea, vomiting, hair loss, anemia, fever, diarrhoea, increase in blood pressure, mucosal inflammation,  decreased appetite and stomatitis are the common side effects of Regonat tablets.
FAQ's
Is Regonat categorized as chemotherapy?
Yes, Regonat is a chemotherapy procedure to treat cancer of stomach, colon or rectal, in cases which are unable to be treated by other cancer treatments.
Does Regonat contract tumors?
Yes, Regonat works by decreasing the tumor and stops it from multiplying further.
Please contact me for any questions related to Regonat (Generic Stivarga). I'm here to help you. You can contact me directly on WhatsApp by simply click this link https//wa.me/+918851226314  or send me an e-mail dev@generichope.com
Warning/Disclaimer:
Regonat should be utilized only under professional medical advice and guidance as it is a prescription drug. Regonat medicines should be taken under only a medical supervisor.
This article is only information purpose and it is only based on our knowledge and faith. Kindly consult with your doctor  before taking this medicines. Please don't take any medicine before consulting with your doctor.