India is the world's vaccine hub
India is counted among the largest manufacturers of generic drugs and vaccines in the world.
There are more than half a dozen large companies making vaccines in the country. Apart from this, many small companies also make vaccines. These companies are polio, meningitis, pneumonia, rotavirus, BCG. Manufactures vaccines for diseases including measles, mumps and rubella.
Half a dozen Indian firms are involved in making Corona vaccine.
About half a dozen Indian companies are now developing vaccines for the Covid-19 virus.
One of these companies is Serum Institute of India. It is the world's largest vaccine company in terms of vaccine dosage production and worldwide sales.
The 53-year-old company produces 1.5 billion doses every year. The company has two large plants in Pune, India. However, the company also has small plants in the Netherlands and the Czech Republic. About 7,000 people work in this company.
The company supplies some 20 types of vaccines to 165 countries. About 80% of the total vaccine produced is exported. They cost an average of 50 cents per dose. In this way it is among some of the cheapest vaccine companies in the world.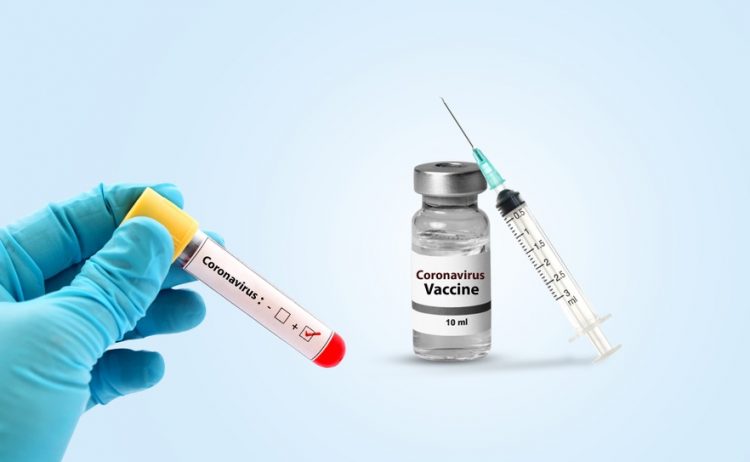 What is a live attenuated vaccine?
Now Serum Institute of India has tied up with Codagenix. Codagenix is an American biotech company.
Together, the two companies will create a 'live attenuated' vaccine (a vaccine that is used to weaken the virus to produce a vaccine in the lab, although the virus is alive.).
Around 80 companies from all over the world are engaged in this work.
This vaccine is prepared by destroying its harmful properties. However, the virus is kept alive. Due to poor pathogen, they cause very mild disease because they are used in controlled environment in laboratories.
Vaccine will be produced on a large scale
"We are going to do a trial on the vaccine animals in April," said Adhar Poonawala, chief executive officer, Serum Institute of India. By September, we will be in a position to start trials on humans.
Poonawalla's company has also signed up for mass production of a vaccine being developed by the Oxford University with the support of the UK government.
Genetically engineered chimpanzee virus will be the basis of this new vaccine.
Human clinical trials in Oxford University will begin on Thursday. If all goes well, it is expected that at least one million doses of this vaccine will be ready by September.
"It is clear that by the end of this year, the whole world is going to need millions of doses so that we can end the epidemic," Adrian Hill, head professor at Oxford's Jenner Institute, told BBC Health and Science correspondent James Gallagher.
Scientists at Oxford University are quite certain about the Coronavirus vaccine. They believe it will eliminate the virus. The Jenner Institute of the university working on the vaccine says that the vaccine will be ready by September and will prove to be a safe drug.
According to a New York Times report, Sarah Gilbert, the head of the vaccine team, says the vaccine will work 80%. In the initial experiment, the vaccine has been shown to be effective in fighting infection.
Trials on monkeys have proved that it develops high immunity in them. The UK is raising funds to prepare the vaccine on a large scale.
Indian companies at the forefront of production
On this front, Indian vaccine companies are seen far ahead of others. Poonawala's company Serum Institute of India alone can make 40 to 50 crore doses.
He said, "We have a huge capacity because we have invested money in it."
If trials are successful, Serum Institute to sell coronavirus vaccines for INR 1,000, says CEO Adar Poonawalla
Zydus Cadila is working on two vaccines. On the other hand, Biological E, Indian Immunologicals and Minwax are also developing a vaccine each.
In addition, four-five more Indian domestic companies are in the initial stage of developing the vaccine.
What are the risks of hurry?
Experts warn that people should not expect any vaccine to be introduced at the moment.
Professor David Nabarro of Global Health at Imperial College, London, says that humans will have to live with the fear of the corona virus in the near future. He says that this is because there is no guarantee for the successful development of the vaccine.
In the whole world, the number of infected COVID-19 has crossed 2.5 million. Also, the number of those who died due to this has also reached 1,77,000.
In such a situation, one may have to wait for a safe vaccine to be mass produced.
Before every lot is sent to the market, its chemical and biological test will be necessary.
Poonawala says, 'But we still have hope. We hope that we will make a safe and effective vaccine in two years or less.
Source: https://www.bbc.com/hindi/india-52437499