Glenmark Pharmaceuticals has become the first company in India to be approved to manufacture and market generic Favipiravir under the brand name FabiFlu.
This medicine is used in cases of mild to moderate  Covid-19 infection of the corona.
The Mumbai-based firm had received the manufacturing and marketing approval from the Drugs Controller General of India (DCGI).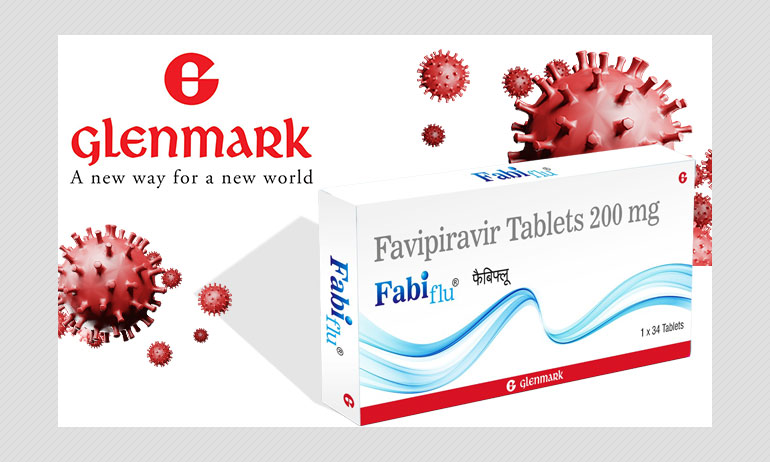 The drug will be available as a 200 mg tablet at a maximum retail price (MRP) of Rs 3,500 (Indian Rupees) for a strip of 34 tablets, price about Rs 103 per tablet. Glenmark Pharmaceuticals said.
FabiFlu is the first oral Favipiravir -approved medication in India for the treatment of Covid-19, it added.
It is a prescription-based medication, with recommended dose being 1,800 mg twice daily on day one, followed by 800 mg twice daily up to day 14, the drug firm said.
Favipiravir can be used for coronavirus patients with co-morbid conditions such as diabetes and heart disease with mild to moderate COVID-19 symptoms, Glenmark said.
It offers rapid reduction in viral load within four days and provides faster symptomatic and radiological improvement.