Hepatitis c situation in the United States
As per the CDC (centres for disease prevention and control), the number of people infected in the United States with hepatitis C is greater than three million peoples.
It's basically a virus which can destroy the liver and cause liver cancer.
Around 20,000 people every year die due to liver cancer or cirrhosis.
The count of infections increasing with a contribution to the misuse of injection or drugs.
In the United States of America, among other infectious diseases, Hepatitis C is the main cause of death.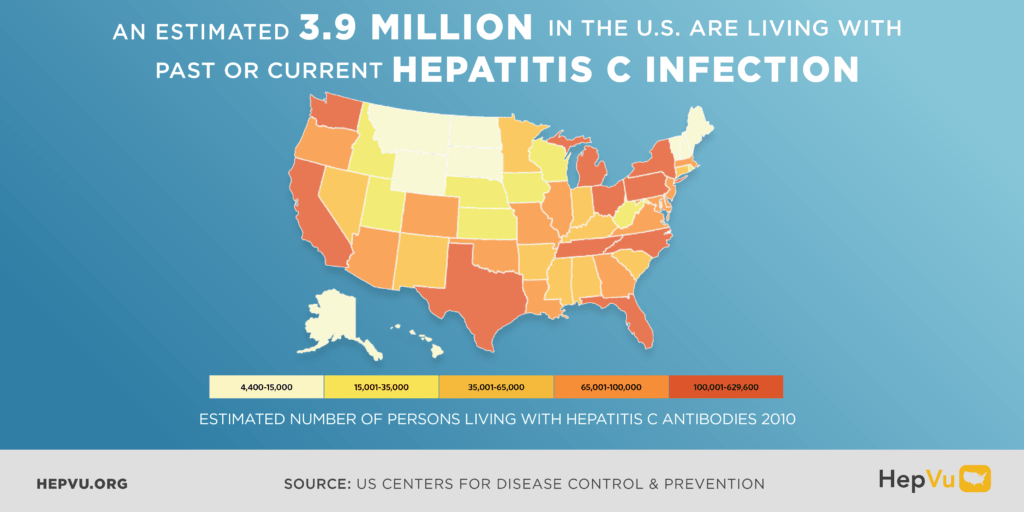 This hep c virus horribly and slowly puts an end to the liver causing cancer in the liver and finally death.
The good news is that Hep C can now be cured with new easy interferon-free bearable hep c treatment for three months course.
Today the United States of America have a cure for this hepatitis c virus (HCV) disease but despite the high price tag, most of the peoples will not be able to afford it.
In the beginning, it sold more than nearly $80,000 single course for treatment. The drugs of hep c treatment have always been very costly.
The most of the patients suffering from this disease are not covered or denied by the state health insurance Medicare.
The insurance companies only cover or pay for hep c treatment if a patient gets enough sick or the disease should be in advance stage.
There are some stages of hepatitis c virus, F1, F2, F3, F4.
F stands for fibrosis level of hepatitis c virus in the liver. F4 is the most advanced stage which is also called cirrhosis on the liver. F1 is the lower stage of hepatitis c virus.
People will only eligible for treatment if the fibrosis level is higher, that means only critical condition.
Taking treatment in delay can lead to weariness, pain and nausea every day, decreasing the patient standard of living. As patient face more liver-related problems, patient risk of liver cancer increases as well.
Now people generally have two options:-
1. Wait to get enough sick, take all kinds of pain
2. Don't wait. Just import generic hep c treatment directly from India for personal use and save your life.
Hep C Genotypes in the USA
Hep C Genotype 1: Hepatitis c of Genotype 1 has mostly affected North America, which further can be subdivided into 1a,1b,1c. Over more than 80% hep c cases are affected in the US with this genotype.
Hep C Genotype 2: In the United States genotype 2 is the second most common type of virus in the US.
Hep C treatment issues, challenges in the USA.
1. Cost of medication: This life-saving hep c treatment which costs under $700 in India, can cost $84,000 in the US. The cost is more in the USA than India or any other country in the world.
2. Insurance companies: Sadly, both public and private insurers have put a delay in the treatment of new Hep c patients unless the condition of liver deteriorated or there is a progress in the disease.
3. Doctors: There is this challenge faced by most of the hep c patients suffering from this disease in the US is that generic hep c treatment is mostly not supported by the doctors.
Normally generics are not recommended by some of them, but if somehow any patients get generic medicine from their other sources for the cure of the hepatitis C diseases, there are the chances doctors may deny to look after that patient for further treatment.
Maybe some of them fell under country laws. However, there are not every case like this. Some doctors also support and recommend generics to their patients.
Despite of many hurdles, still many people in the US are successful in getting generic treatment or undergoing generic treatment for the cure of their Hepatitis C.
Hepatitis C medication in the United States: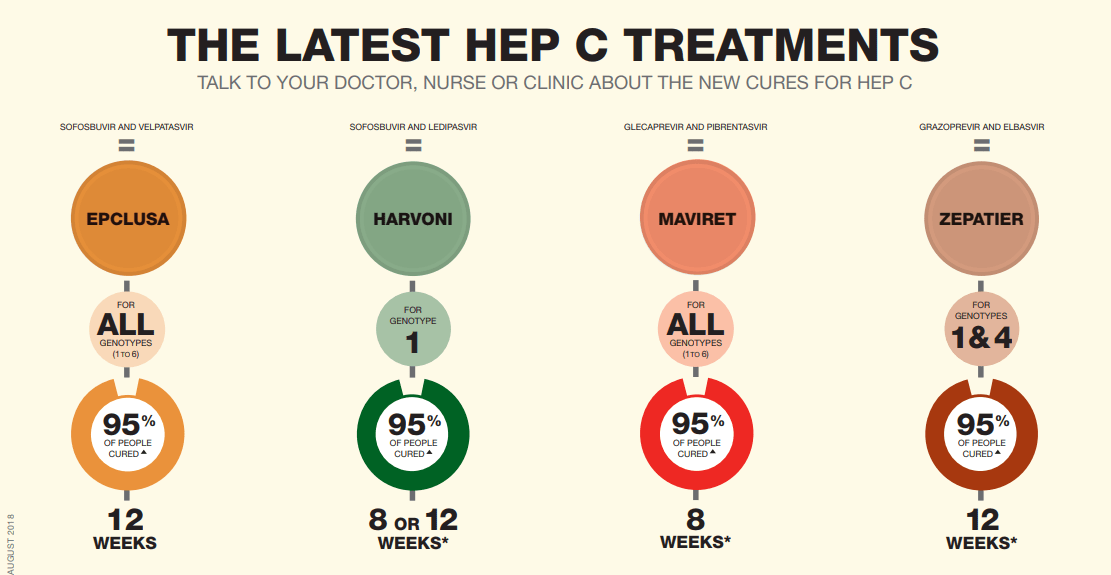 The most popular hepatitis c treatment drugs in the US are:-
Harvoni
Viekira Pak
Zepatier
Epclusa
Vosevi
Mavyret
Indian Generic Hepatitis C Medicine
The patent laws of India is flexible as compared to other countries.
In 2005, India put in place a patent law – fortunately, it's a law that supports public health objectives, so the result has been that India's generic manufacturers have had some space to continue producing affordable and effective medicines.
Indian pharmaceutical companies able to manufacture the generic version of branded medicines.
India is the leading manufacturer and exporter of generic medicine globally.
Many of life-saving generic medicines such as Hepatitis, HIV/AIDS, Cancer made by companies in India.
These cheaper drugs not only reach Indian patients but crucially, those in other low to middle-income countries where the originator drugs are unaffordable.
11 Indian companies are given the licensed to produce generic versions of drugs of Hepatitis C by Gilead.
In the distribution of generic medicines of Hep C among 101 growing nations, Gilead gave rights to companies like Natco Pharma Limited, Cipla Ltd and Mylan NV.
Hep C treatment cost in India
The treatment of Hepatitis c which is available in the United States is costly. Among other countries, the US counts high.
In the US, the price in which you will get a single pill, in India it will cover the whole 12-week treatment.
How to import generic Hep C drugs for personal use
Cost of life-saving drugs is much lower in India.
India is the leading manufacturer and exporter of generic medicine worldwide also known as the pharmacy of the world.
People who can't afford or refused access branded expensive medicine can import generic medicines for their personal use with minimum 3 month supply.
There are absolutely no issues importing medicines of Hepatitis C to the United States for personal use.
It is fully legal to import drugs for personal use in small quantities not greater than the supply of 3 months.
But one must make sure it is illegal to import drugs for reselling purpose or for any kind of commercial use.
Another important point, like people buying online via unknown sources, must go through company licenses, customer reviews, supplier list of previous records so that you should have full confidence and trust that from whom you are buying.
Generally, two methods to import generic hep c treatment into the USA for personal use.
1. Order medicine online directly from India:
It is that you don't need to go anywhere, all you need to do is to order medicine from your present location online from India.
Some documents you need to send to the supplier showing that it's been prescribed for individual use only like doctor prescription, id proof, complete shipping address.
Lastly, you need to follow payment procedures, medicine will reach in your location within the stipulated time.
2. Travel to India:
There is another way is that you can travel to India to get a treatment.
Though many ill Americans travelling all the way from America to India because of large discounts on prescription drugs and cost-effective healthcare services.
Medical tourism is quite common and familiar nowadays as well because of the affordable treatment in India compared to any other country or the U.S.
Though anyone can visit India and can get medicines of Hepatitis C directly from local pharmacies, this can be a long route or costly as compared to the first one.
However, if any person wants to travel to India for holidays then this is a good option.
Are generic drugs as effective as branded?
It's been proved from researches that generic drugs of Hepatitis C are comparably as effective as the branded ones.
These are secure and generic drugs of Hepatitis C give high rates of cure.
The treatment cure rate is likely the same response rate as the branded ones.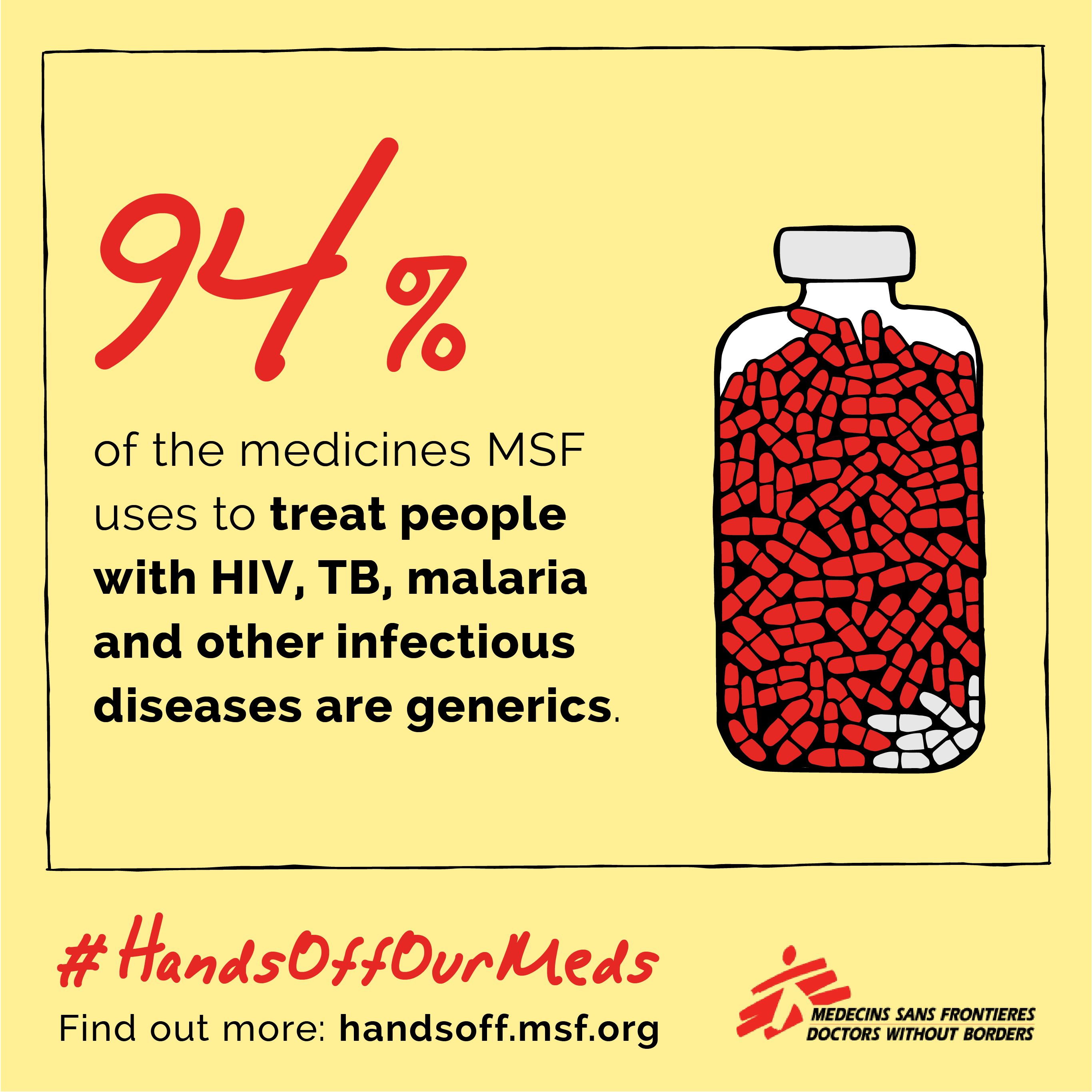 Médecins Sans Frontières (MSF) is an international, independent, medical humanitarian organisation that delivers emergency aid to people affected by armed conflict, epidemics, natural disasters and exclusion from healthcare.
"MSF itself use the affordable Indian generic medicine for to low-income countries around the world."
The generic medicines are the same as their branded version.
It uses the same salt/ingredients.
Everything in terms of quality, strength, safety, the cure rate is the same as branded medicine the only difference is the price.
Generic medicines are much cheaper than their branded version.
The approval process of generic drugs is also very strong and the generic manufacturer should also follow all the FDA guidelines. Read FDA generic drugs help guide 
FDA only approves the generic medicine after full testing that showing a medicine will have the same ingredients and providing the same benefits as brand drug.
If you have any questions about how to import Generic HEPATITIS C medication directly from India at an affordable price, you can contact me. I am here to help you. You can contact me on WhatsApp. Click this link to contact me directly on WhatsApp wa.me/+918851226314 or send me an email dev@generichope.com