What is the burden of HCV in Italy?

In Europe, Italy is one of the countries with the greatest burden of hepatitis C virus (HCV) infection among the general population and has one of the highest mortality rates from HCV-related cirrhosis and hepatocellular carcinoma.
The prevalence of infection is approximately 1%, though a rate as high as 7% has been reported among persons born between 1935 and 1944,
In particular, only an estimated 40-60% of infected individuals are diagnosed and treated (i.e., those linked to care), and although all of these individuals are expected to receive treatment by 2025
HCV genotype in Italy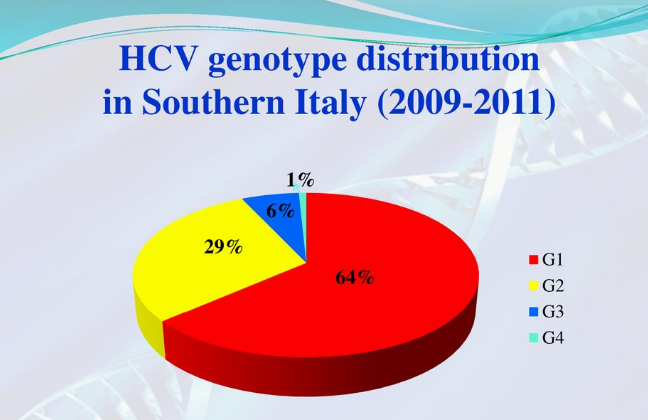 HCV Genotype  1b is the highest rate in Italy.
Genotype 1 b is strictly correlated to the risk of liver damage in Italy.
HCV Treatment in Italy
Hepatitis c treatment cost is expensive in Italy as compared to India. However, the Italy healthcare covers the cost of hepatitis c for their citizen but patient have long waiting list in this case the liver condition become worst day by day.
Harvoni (Sofosbuvir 400 mg + Ledipasvir 90 mg) is effective for hepatitis c genotype 1 treatment. The cost of this medicine is very high in Italy.
Harvoni cost in India
The cost of generic Harvoni in India is very less as compared to Italy and other parts of the developed world.
the cost of generic Harvoni in India is not more than 550 Euro for three months (12 weeks) treatment course including the shipping cost.
If you have any queries related to Indian generic Harvoni (Ledifos) like price, how to import etc. then contact me. I'm here to help you. You can contact me directly at WhatsApp https://wa.me/+918851226314 or send me mail dev@generichope.com