Lenvatinib is a medicine used to provide therapy and treatment for cancer patients.
It helps in preventing the growth receptors of the cells and inhibits further growth of the cancerous cells.
The drug's function is to stop the development of the tumor blood vessel and blocks the proteins from sending signals to the carcinogenic cells from growing and dividing, thus inhibiting cancer from spreading to other places.
Lenvatinib brands in India
BDR Pharma has launched Lenvatinib generic in India under the brand name "Bdfoie".
It comes in packs of 4 mg and 10 mg.
Similarly, Lenvenib manufactured by Sun Pharma and Lenshil manufactured by Shilpa Medicare Ltd. available in India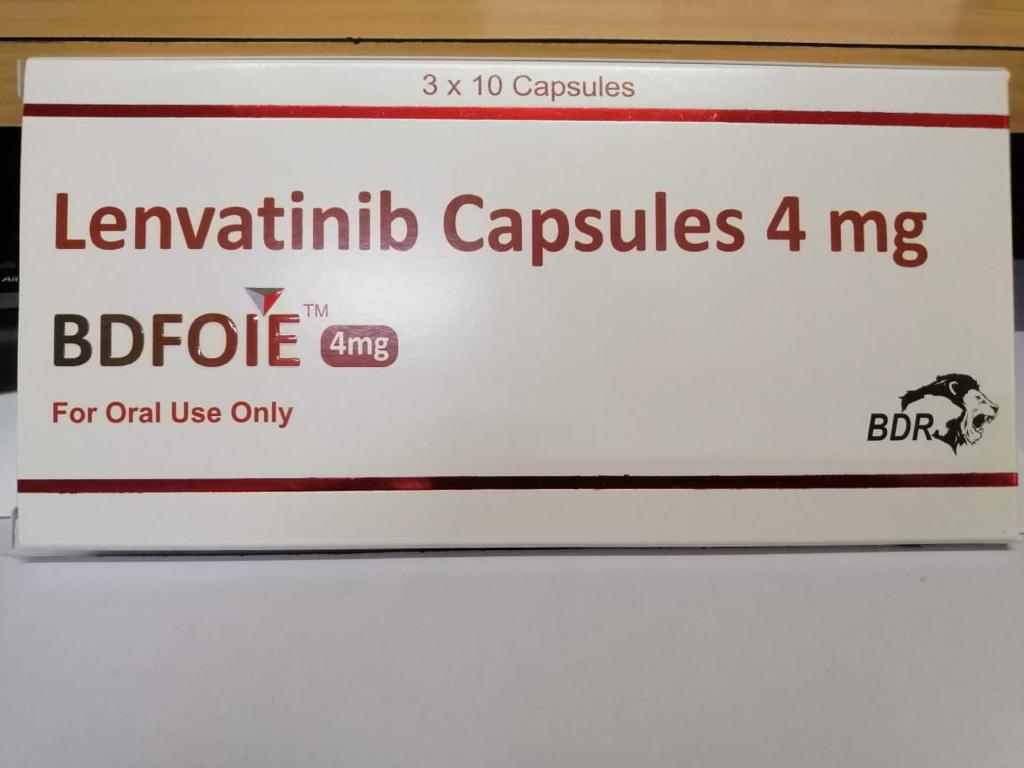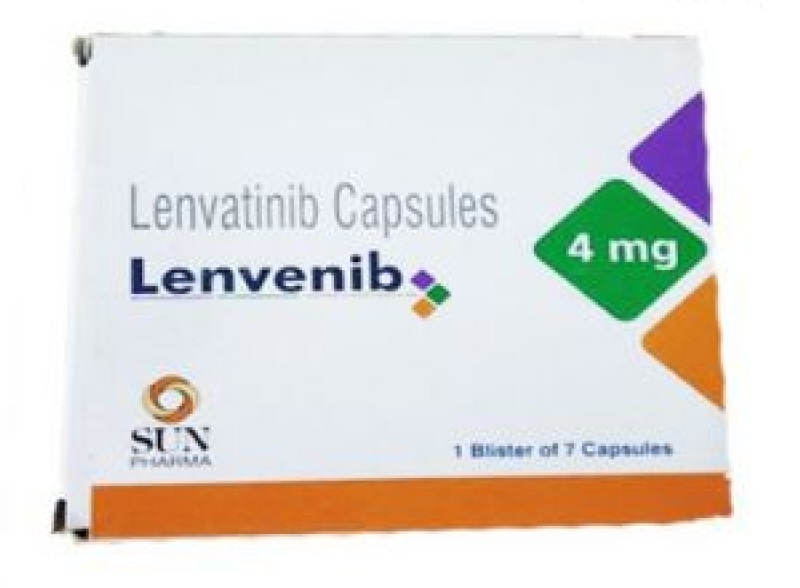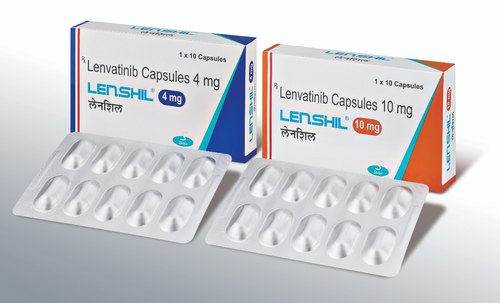 How does Lenvatinib medicine benefit?
Lenvatinib is a medication that is used to treat differentiated thyroid cancer, advanced kidney and liver cancer.
When the thyroid cancer returns to the body and/or has spread to other parts and organs of the patient's body, the patient cannot be treated with radioactive iodine treatment anymore. This is where the Lenvatinib comes into action.
It may also be used in combination with the Everolimus (Animator, Fortress) to treat RCC or Renal Cell Carcinoma that starts in the kidney. This usually appears in people who have had experience with chemotherapy treatment in the past.
Lenvatinib for Thyroid cancer
The thyroid gland is a small gland located at the base of our neck that produces hormones like thyroxin.
It is one of the most important glands in our body and cancer in the thyroid gland falls in the rare category of cancers found in the human body.
It occurs when there is a sudden change in the DNA of the cells in the thyroid gland tissue that causes them to grow exponentially, forming a lump.
It commonly affects people in their 30s and those above 60 years of age.
In a study done on which sex is more prone to it, it has been found that women are more likely to develop it than men.
Thyroid cancer is mostly treatable and is often completely cured.
Lenvatinib and Pembrolizumab Combination
The Lenvatinib drug is used in combination with Pembrolizumab or Keytruda to treat a particular type of cancer that occurs in the lining of the uterus and spreads to other parts of the body or has become worse during or after the chemotherapy treatment or in cases where cancer cannot be cured with surgery or radiation therapy.
This combination is usually prescribed to patients as an early line of treatment for Advanced Endometrial Cancer in women.
Lenvatinib for Liver cancer 
Lenvatinib is used to treat patients with HCC- Hepatocellular carcinoma which is a type of liver cancer that cannot be cured or treated via surgery.
It is a part of targeted drug therapy that helps in slowing down the spread of the disease in the advanced stages of cancer.
Lenvatinib for HCC (Hepatocellular carcinoma)
HCC or Hepatocellular carcinoma is one of the most common types of liver cancer found in humans.
It mostly occurs in people who are in the chronic stages of liver diseases like Cirrhosis (for example in cases caused by Hepatitis B or hepatitis C).
The Lenvatinib is given as a first-line therapy treatment to patients with unresectable hepatocellular carcinoma (HCC).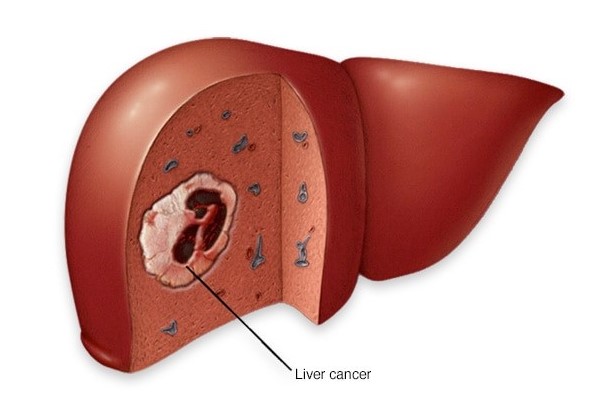 To treat progressive and locally metastatic or advanced differentiated thyroid cancer, Lenvatinib and Sorafenib are most commonly recommended.
Cancerous cells that are often found in papillary, follicular or Hurtle cells in adult humans who do not respond to radioactive iodine are controlled best by Lenvatinib and Sorafenib medications.
Lenvatinib Dose
Lenvatinib is a capsule made for oral consumption.
It is prescribed by the doctors for intake once daily, either before or after a meal.
Lenvatinib must be taken at a fixed time of the day every day and care must be taken to ensure the patient is following the instructions given on the label.
The pharmacist or doctor must explain everything about the tablet and also read out sections that one does not understand.
The doses of the tablet might also be reduced by the doctor, sometimes even stopped completely, if the patient experiences extreme or severe side effects. The doctor must be informed about everything that the patient feels during the treatment.
Length of treatment
The duration for which the doctor prescribes this medication for you depends on how your body is reacting to them.
Another thing that is also considered is whether or not you are experiencing side effects by the medicines. All of this is done only after proper consultation with the doctor.
What should I do if I forget a dose?
In any case, if you miss a dose of the Lenvatinib, if the next dose is prescribed in the next 12 hours or more, make sure you take the dose as soon as you remember. However, if you take the dose in a time frame of less than 12 hours, you must skip the missed dose and continue with the regular schedule. Never take a double dose to make up for the ones you lost.
Lenvatinib Side effects
Many side effects were seen in patients undergoing this treatment, some of which are-
High blood pressure
Diarrhea
Fatigue
Decreased weight
Decreased appetite
For people with thyroid cancer-
Tiredness
Sore mouth
Vomiting
Rashes
Muscle and joint pain
Peeling of the skin on the hands and feet
Abdominal pain
Hoarseness
Headache
For people with kidney cancer-
Trouble breathing
Rashes
Weight loss
Bleeding
Cough
Swelling in arms and legs
Lenvatinib cost price in India?
The launch of the Lenvatinib generic version in India has proved to be a great breakthrough in the cure and treatment of cancers at much more affordable rates than Internationally!
The Bdfoie costs INR 1620 for a pack of 4 mg tablets and INR 2970 for the 10 mg tablets pack.
Ordinary family cannot afford expensive medicine
In India, the price of Lenvatinib per pack is probably not more than $70.
Please contact me for any questions related to Indian generic Lenvatinib. I would be happy to help. You can contact me directly on WhatsApp by simply click this link https//wa.me/+918851226314  , WeChat: DEV-53  or send me an e-mail dev@generichope.com
Disclaimer
Generic Lenvatinib should be utilized only under professional medical advice and guidance as it is a prescription drug. Lenvatinib medicines should be taken under only a medical supervisor.
This article is only for information/reference purpose and it is only based on our knowledge and faith. This is not a substitute for advice from doctors and health professionals. Kindly consult with your doctor before taking this medicine. Please don't take any medicine before consulting with your doctor.