On January 2019, Natco Pharma has launched a cardiac drug Valsartan-Sacubitril tablet at an affordable price, under its brand VALSAC in India.
VALSAC (Valsartan Sacubitril) is a combination heart drug. This drug is used for certain types of heart failure in adults and works by relaxing blood vessels, making it easier for the heart to pump blood to the body.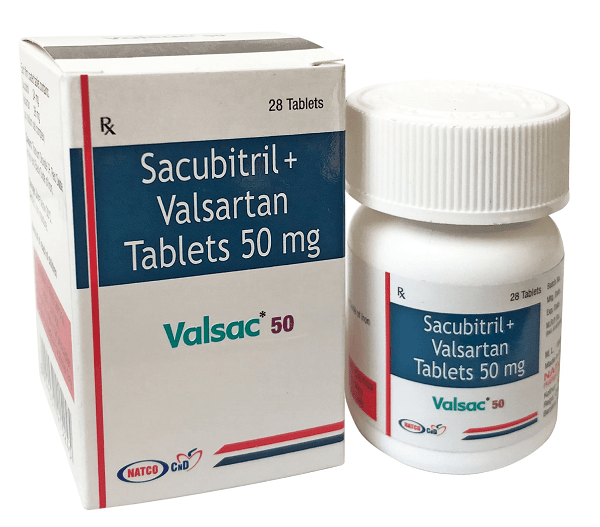 VALSAC is a prescription medicine.
NATCO has launched VALSAC (Valsartan Sacubitril)  in 50 mg & 100 mg strengths at an MRP of INR 45.0 and INR 55.0, per tablet, respectively.
Novartis sells the same drug with the brand name Entresto in the United States and other major countries.
Novartis also sell this medicine in India with their patented brand name Vymada in India
Lupin and Cipla are the two other drug companies who are already selling the same medicine almost the same price in India.
Cipla sell generic Sacubitril/Valsartan with the brand name of AZMARDA and Lupin sell with the brand name of CIDMUS in India.
Please contact me for any questions related to VALSAC (Generic Entresto). I'm here to help you. You can contact me directly on WhatsApp by simply click this link https//wa.me/+918851226314  or send me an e-mail dev@generichope.com
Warning/Disclaimer:
Valsac should be utilized only under professional medical advice and guidance as it is a prescription drug. Valsac medicines should be taken under only a medical supervisor.
This article is only information purpose and it is only based on our knowledge and faith. Kindly consult with your doctor  before taking this medicines. Please don't take any medicine before consulting with your doctor.