What are Emtricitabine 200 mg and Tenofovir 300mg
Tenofovir/ Emtricitabine are sold under the international brand name called Truvada, is a medicine used to prevent and cure HIV/AIDS.
It's a fixed dose combination of 2 antiretroviral medications such as Emtricitabine and Tenofovir disoproxil. This is used in either way with different other antiretroviral medicines and alone as well. To prevent prior exposure, in people who have higher risk tendencies, it's recommended to have safe sex.
Tenofovir/ Emtricitabine are approved as a medication in the USA. It's on the WHO's (World Health Organization) list of Essential medicines and considered as one of the most effective and safest medications required in a health industry.
Tenvir-EM (Generic Truvada) 200mg 300mg Tablets Manufactured by Cipla in India. 
Tenvir EM is a generic version of Truvada. Cipla earlier got the approval for the Generic version of Gilead's Truvada. The company launched its generic version medicine with the brand name of Tenvir EM.
Cipla was considered as the first company that got the approval from Drug Controller General of India to sell its drugs. This drug is a composition of 2 antiretroviral drugs called Tenofovir and Emtricitabine tablets, 200mg/300mg, are basically equal to Gilead Science's Truvada Tablets, which can assist in helping people to reduce their HIV risk.
The 2 combination drugs prevent HIV from multiplying and reduces the HIV amount in the body. It's an important step in the prevention of HIV, especially for couples where 1 spouse is suffering from HIV.
The FDA (USA Food and Drug Administration) and the WHO (World Health Organization) have tentative approved Tenvir-EM medicine for this purpose.
Tenvir EM should always use in the combination with other HIV medication for better effectiveness. These medicines are helpful in preventing HIV virus from rolling into AIDS.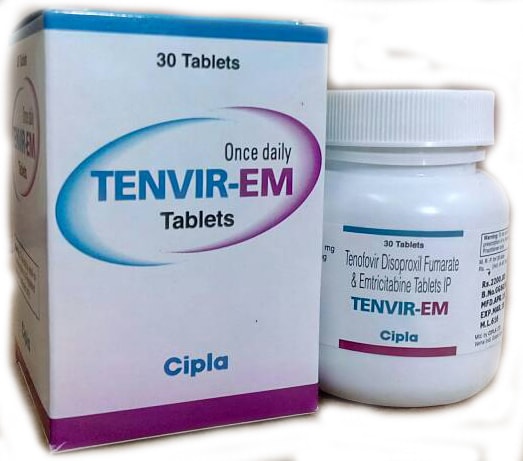 | | |
| --- | --- |
| Generic Brand Name | Tenvir-EM |
| Active Ingredient | Tenofovir Disoproxil Fumarate | Emtricitabine |
| International Brand | Truvada |
| Country of Origin | India |
| Packaging Size | 30 tablets in a bottle |
| Strength | 200mg/300mg |
Who can take Tenvir EM?
This drug is made by the most prestigious company Cipla Ltd, India, which is approved for uninfected and healthy individuals who have the high possibility of getting HIV via sex. It includes individuals who have HIV positive partners or sex workers and those people who engage in high-risk behaviours.
Does this Tenvir-EM medicine cure AIDS?
This drug cannot cure AIDS but it can treat individuals who are infected with the virus of HIV by decreasing the virus amount in their bodies as well as weaken the disease progress.
Tenvir EM FDA and WHO tentative approved drug
Tenvir EM  is a tentatively approved drug by WHO and FDA, which means it equivalent the branded medication and has similar efficacy, quality standards and safety as that Truvada have. However legally prohibited due to Gilead's patent.

Tenvir-EM vs Truvada:- is Tenvir-EM the same as Truvada ?
Tenvir-EM and Truvada are 2 drugs, which are categorized as Pre-Exposure Prophylaxis, or PrEP for short. Tenvir-EM is the generic version for Truvada that is available and the drug contains similar active ingredients Tenofovir Disoproxil Fumarate and Emtricitabine. Hence, it is referred to as the generic version of Truvada. Many individuals have to purchase generic Truvada (Tenvir-EM) from online sites because original Truvada is quite expensive.
Tenvir-EM as safe and effective as Truvada: Tenvir-EM drug is a product of Cipla. This company has more than 1 million individuals worldwide who are using Tenvir-EM an antiretroviral drug. Tenvir-EM has FDA tentative approval, So this emtricitabine/tenofovir Tenvir-EM drug by Cipla is equal to Truvada when it comes to safety and quality standards.
The dose that an individual needs to take of Truvada vs Tenvir-EM is almost similar.
Truvada is manufactured by the Gilead Sciences Inc. and Tenvir-EM is manufactured by Cipla India. Cipla is the leading company in India for manufacturing generic drugs.
The side effects of the Tenvir-EM and Truvada are almost similar because both the medications have the same active ingredients and chemicals.
Global HIV Statistics
More than 36.7 million individuals were living with this infectious disease HIV worldwide in 2016 data. India has 3rd largest HIV positive individual number around the world due to its huge population.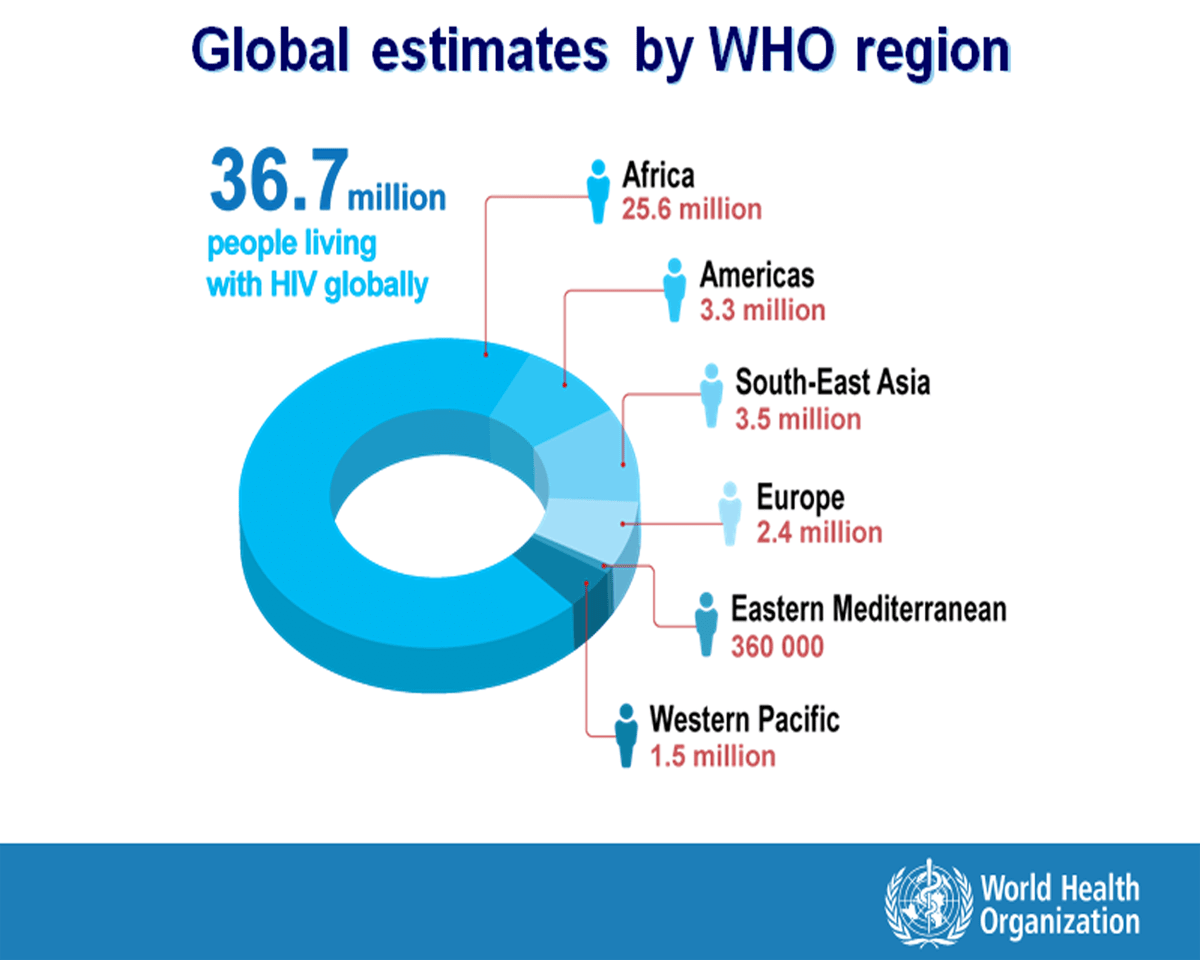 Tenvir-EM for PrEP and what does PrEP mean? How does it work?
PrEP is a short form of Pre-Exposure Prophylaxis, which means safeguarding yourself prior you come in contact with the dangerous virus HIV-1. You need to continue protecting yourself daily by taking medicines and using safe sex techniques.
PrEP is a method of preventing itself from the risk of getting HIV infection.
PrEP involves combining 2 antiretroviral drugs such as Emtricitabine and Tenofovir into a single tablet.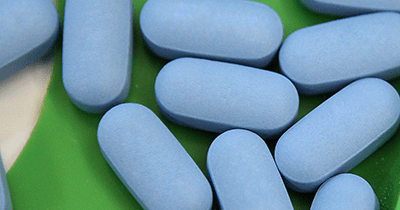 The method of pre-exposure or PrEP is introduced, in order to reduce the HIV risk infection in people from the age group of adolescents and adults who weight around 77 pounds and who are HIV negative, have a higher risk of contracting HIV infection.
Tenvir-EM for PrEP is used with safe sex practices like the use of condoms.
You need to be HIV negative before taking Tenvir-EM for PrEP.
One should avoid taking Tenvir-EM if they have HIV 1 infection and in case they are HIV 1 positive then other medicines are prescribed with Tenvir-EM to cure HIV1.
Generic pre-exposure or PrEP (Tenvir-EM) is nothing but a version of the Truvada, which contains the same medicine.
This video explain everything about what is PrEP and how it works. 
Tenvir-EM dosage:
1 tablet of Tenvir-EM is recommended in adults containing 300mg of tenofovir fumarate and 200mg of emtricitabine. One tablet regularly is taken with or without food.
Tenvir em side effects:
The most usual side effects in individuals who are taking this medicine to cure HIV1 infection include nausea, headache, dizziness, sleeping issues, rash, abnormal dreams, diarrhoea, tiredness, trouble sleeping, weight loss and abdominal pain.
Doctor Consultation
It is very important that you consume Tenvir EM just like your doctor prescribes you. The general dose of this drug is 1 tablet in a day without or with food. This medicine is used together to cure HIV1 with other medicines in order to assist the HIV1 treatment.
Tenvir-EM price cost in India
The price difference is huge between Indian generic Tenvir-EM vs. Truvada.
As per knowledge, the estimated price of Truvada is approx $1,500.
Many peoples worldwide not able to afford this price. Generic alternative is available for those peoples. In India, the generic medicine Tenvir -EM price about 97% lower than the international drugs.
Based on the National Pharmaceutical Pricing Authority of India (NPPA), the MRP price of Cipla Tenvir-EM is INR 2500/-  approx $36 for 30 tablets. The Indian generic Tenvir-EM has prices that are much lower than international brand.
Tenvir-EM has become so popular that people across various countries such as the US, Malaysia, Australia, Canada, France, Germany, Thailand, Japan, Malaysia, Mexico, Singapore and Switzerland. Most of the patients worldwide seek to acquire the Indian HIV drug Tenvir-EM.
If you have any query about Tenvir-EM or want to buy it. contact me. I'm here to help you. Click this link to contact me directly on WhatsApp wa.me/+918851226314 or send me an e-mail dev@generichope.com
How to Buy Twinvir EM (Generic Truvada) in India
Patients can import generic medicine for their personal use, not the resale purpose. However, many countries allowing import medicines in small quantity for patient personal use with a prescription.
It is legal to buy PrEP drugs (Tenvir-EM) online from overseas and import them for personal use only but you don't order more than 3 months supply.
Still, the problem is how actually anyone can get Tenvir-EM generic medicine from India online through any trusted pharmacy
First of all, you should have a doctor written prescription. It shows that you require this medicine for your personal use.
The second step is to contact trusted Indian supplier, there are many websites online who are selling Tenvir-EM (Generic Truvada).
While placing your order, the supplier will ask your prescription. you should send a prescription to the supplier. You can send a photocopy image via mail or any other communication channel i.e. WhatsApp.
It is important to keep this prescription when the medicine will arrive in your country maybe your customs department will ask you why you importing this drug then you can say, I have a prescription from my doctor and I'm importing it for my personal use.
Buy Tenvir EM Online from India:
Currently, more peoples prefer to buy things through the Internet because it is highly convenient. This now becomes increasingly popular and common amongst people around the world.
Tenvir EM can be bought online. In a short time, it is possible to buy Tenvir EM (generic Truvada) online and directly ship it to your home address within a few days. But Ensure that you are purchasing the product from a trusted Indian pharmacy.
If you have any questions about how to import Generic PrEP (TENVIR-EM, RECOVIR-EM) directly from India at an affordable price, you can contact me. I am here to help you. I LIVE in India. Click this link to contact me directly on WhatsApp wa.me/+918851226314 or send me an email dev@generichope.com
Alternative/Substitute of Twinvir-EM
Other Generic brands available in India:-
| | |
| --- | --- |
| Medicine Name | Indian Manufacturer |
| Recovir-EM | Mylan Pharmaceuticals |
| Tenof-EM | Hetero Ltd |
| Tavin-EM | Emcure Pharma |