What is Abiraterone Acetate and what it is useful for
Abiraterone Acetate is a drug used as a part of hormonal therapy for the treatment of advanced prostate cancer that has spread to other parts of the body in men.
The drug stops the production of a hormone called testosterone in the body leading to the prostate shrinking in size and consequently stopping the prostate cancer from growing further.
The Abiraterone Acetate is the generic name of the registered drug Zytiga and is produced as Abiraterone Acetate in the form of generic medicine.
Sometimes, doctors and physicians refer to the drug by its generic salt name and call it Abiraterone Acetate itself.
The drug has been approved to be used alongside prednisone for the treatment of metastasized prostate cancer that generally spread to other parts of the body.
Discovered in 1993, the drug was first introduced for medical purposes in 2011.
It was approved for the treatment of mCRPC back in 2011 and has now been cleared to treat mCSPC in 2018.
The generic Abiraterone Acetate is available in 250 mg and 500 mg film-coated oral tablets and as 250 mg uncoated oral tablets.
The drug Abiraterone acetate is only directed at controlling prostate cancer in men and is currently not indicated for use in women.
Although the drug Abiraterone stops and controls the testosterone production of the body. However, it won't cure prostate cancer.
It simply helps in keeping cancer under control and helps the patient live longer.
It helps to reduce the pain and keeping the symptoms under control and help the patient recover from constant tiredness.
Your doctor can prescribe Abiraterone before or after your chemotherapy to you.
What is Prostate?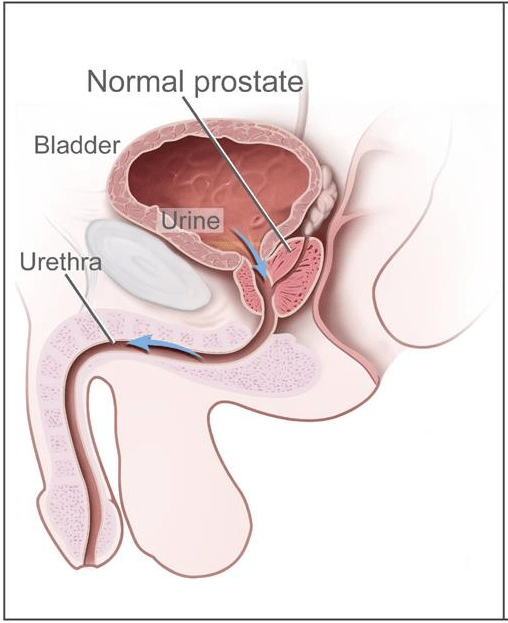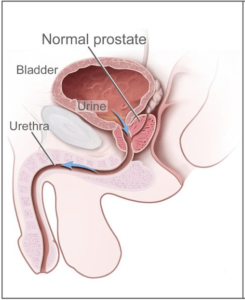 The prostate gland is only found in men and is usually in the shape and size of a walnut growing larger with age.
It's located beneath the urinary bladder and surrounds the urethra.
Prostate Cancer treatment drug
Abiraterone and Enzalutamide
Abiraterone and Enzalutamide are both types of hormone therapy drugs that treat advanced prostate cancer.
Your doctor will prescribe you which drug is most suitable for you.
Enzalutamide generic is also available in India.
Don't take the drug without consulting a qualified doctor or physician.
ZYTIGA (Abiraterone Acetate)
The drug Abiraterone acetate is marketed under the brand name of Zytiga by Janssen Biotech.
Zytiga 250 mg is used alongside prednisone which is a FDA approved prescription drug.
It is mainly used to treat prostate cancer that has spread to other parts of the body.
XBIRA 250 mg Abiraterone Acetate (Generic Zytiga) in India
Generic Zytiga approved by the FDA.
Xbira Abiraterone Acetate is the generic version of US brand Zytiga.
The drug XBIRA 250 mg is manufactured by CIPLA Ltd in India.
Cipla Ltd. is a leading pharmaceutical company in India.
Cipla manufacture and market Abiraterone Acetate under the brand name Xbira.
Xbira 250 mg  tablet is an effective treatment of metastatic castration-resistant prostate cancer and has the same as that of Zytiga in terms of quality, strength and cure rate.
XBIRA and Zecyte both are Indian generic Abiraterone Acetate tablets manufactured by Cipla India.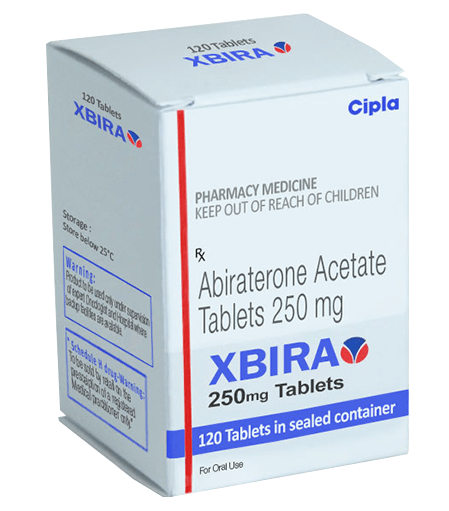 If you need Xbira for personal use, contact me. I'm here to help you. I will help you to get this medicine at the lowest affordable price. You can contact me directly on WhatsApp + 918851226314 or send me a direct e-mail dev@generichope.com
Dosage and Administration
You must consult your doctor or physician to know the dosage you need and how to administer it.
What are the Side Effects of Xbira 250mg Abiraterone Acetate?
Abiraterone can cause some side effects. The most common side effects that include
• Tiredness
• Pain in Joints
• High blood pressure
• Nausea
• Vomiting
• Swelling in legs/feet
• Low potassium levels in the body
• Diarrhoea
• Infected nose, throat or sinus
• A cough
• Headache
• Low RBC count
• High cholesterol and triglycerides levels
• High blood sugar
Consult your doctor or physician as to what side effects to expect and how to deal with them.
Be active in reporting anything unusual to your doctor or any severe side-effects you may experience.
Ask your doctor for a prescription to control your side effects and also take periodic tests to determine your condition and the effectiveness of the treatment.
XBIRA Generic Abiraterone Acetate 250 mg tablets cost in India
Zytiga costs is very high in the international market. Additional costs of doctor visits and other expenses extra.
These costs are too high for a common man to afford and hence generic drugs are the only hope for these people for a chance at beating prostate cancer.
Many peoples worldwide not able to afford this price. Even sometimes insurances companies also not easily approve this treatment.
Abiraterone Acetate generic is very cheaper than the original medicine price in India and has become so popular that people from all over the world.
Most of the patients worldwide seek to acquire the Indian abiraterone acetates generic for their prostate cancer treatment.
According to the National Pharmaceutical Pricing Authority of India, The MRP of a single bottle of XBIRA costs INR 28500/- for 120 tablets which are around $397 in USD.
The price may further come down after discounts and depending on the distributor may range between $250-$300 USD.
You are essentially getting a drug with the same characteristics as that of Zytiga at a very lower cost.
Glenmark's Abirapro has the highest cost-effectiveness of all generic Abiraterone Acetate tablets in India.
If you need Xbira for personal use, contact me. I'm here to help you. I will arrange this medicine at the lowest affordable price. You can contact me directly on WhatsApp https://wa.me/+918851226314 or send me a direct e-mail dev@generichope.com
Abiraterone Acetate other generic manufacturer and different brands availability in India
These are the other popular alternative drugs to Xbira Abiraterone Acetate marketed by other pharmaceutical companies in India.
• Abirapro by Glenmark Pharmaceuticals
• Abiratas by Intas Pharmaceuticals
• Abretone by Cadila Pharmaceuticals
| | |
| --- | --- |
| Brand Name | Generic Manufacturer |
| Abirapro 250mg Tablet | Glenmark Pharmaceuticals Ltd |
| Zecyte 250mg Tablet | Cipla Ltd |
| Abiratas 250mg Tablet | Intas Pharmaceuticals Ltd |
| Arbitus 250mg Tablet | Dr Reddy's Laboratories Ltd |
| Abretone 250mg Tablet | Cadila Pharmaceuticals Ltd |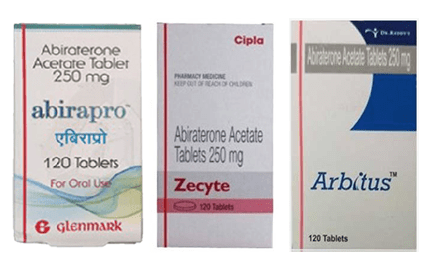 What is prostate cancer?
Cancer is the uncontrolled growth of cells at any place in the body and when the prostate cells start growing in an uncontrolled way it's called prostate cancer.
The condition is very slow in its progression and may seldom cause any issues but in some men, the prostate cancer grows quickly and even spread other parts of the body.
This is required urgent treatment so that it can stop further spreading and causing more damage.
• Prostate cancer is the second most common form of cancer among men in the USA
• The American Cancer Society has stated that an estimated 161,360 men have been diagnosed with prostate cancer in 2017.
• One out of every 5 men in the US will be diagnosed with prostate cancer.
Prostate cancer is most common in older men.
• In the UK, 1 out of every 8 men will be diagnosed with prostate cancer.
• Black Men generally have a higher chance of contracting prostate cancer with a chance of 1 in 4 as opposed to 1 in 8 in others.
What is the main cause of prostate cancer?
Your chances of contracting prostate cancer sometimes may depend on your genes and whether anyone in your family has had a case of prostate cancer or breast cancer it might increase your own risk of getting prostate cancer.
How to identify prostate cancer?
Prostate cancer is known to affect older men after they have reached 50 years of age and the risk only increases as one gets older.
On an average, men between 65-69 years of age are diagnosed with prostate cancer.
The prostate cancer condition is very rare in men below 50.
The foremost sign of prostate cancer is a weak urine flow along with frequent urination.
• Burning sensation or pain during urination
• Difficulty in urinating or trouble in starting or stopping urination.
• Frequent urination during the night
• Loss of control over the bladder
• Weak flow of urine
• Presence of blood in urine
How to buy Abiraterone Acetate generic Zytiga online in India
Patients can import generic medicine for their personal use. However, many countries allow importing medicines in small quantity for their personal use.
Patients who are suffering from prostate cancer can easily import it for their personal use in most of the countries.
Usually, people have two different options to buy Xbira and other generic Abiraterone Acetate from India.
Below we have described both options
i. Buy Abiraterone Acetate Zytiga generic Online from India:
Currently, more people prefer to buy Xbira and other generic medication through the Internet because it is highly convenient.This now becomes increasingly popular and common among people around the world.Xbira can be bought online in the ease and comfort of your own house.
In a short time, it is possible to buy Xbira (generic Abiraterone Acetate) online and directly ship it to your home address within a few days.
But Ensure that you are purchasing the product from a trusted Indian pharmacy.
It is important to opt for a supplier that is trusted and has been given good reviews subsequently.
Background checks of the company and their reputation in the market and Indian government site are definite to provide a better idea of your choice.
ii. Travel to India for Treatment
Another option is travelling to India to get the medication.
The cost of airline tickets, accommodation and commuting usually get added up if one decides to come to India. but I usually prefer online order.
If you need Xbira for personal use, contact me. I'm here to help you. I will arrange this medicine at the lowest affordable price. You can contact me directly on WhatsApp + 918851226314 or send me a direct e-mail dev@generichope.com
My objective- Affordable medicine for all
High treatment costs cannot be afforded by the common man and these expensive medicines are costing lives.
Hundreds and thousands of Prostate cancer patients are not being able to receive treatment and even insurance companies are not capable of covering the costs of these medicines.
Thus we aim to make generic medicine available to all at an affordable price so that it helps them combat prostate cancer.
Safe, effective and quality medication is the right of every person and helps in providing affordable medicine is my objective.
Ask and share your experiences in the comment
Please feel free share your experience, thoughts in below comment section. I would like to hear from you.
Note: The above article is only for general information, educational purpose only. It is not medical advice.
Consult a doctor before taking any medicines. Your doctor decide which medicine is right for a specific patient.