Hepatitis C genotype 1a, 1b
Throughout the world, Hepatitis C is subcategorized into six unique genotypes accompanied by several other subgenotypes. However, at present, a large number of people are known to be infected with hepatitis c genotype 1.
In fact, genotype 1 is the most prevalent among all the types of the Hepatitis C genotypes virus.
Seventy percent of the people infected with Hepatitis C have been found to be carrying the hep c genotype 1.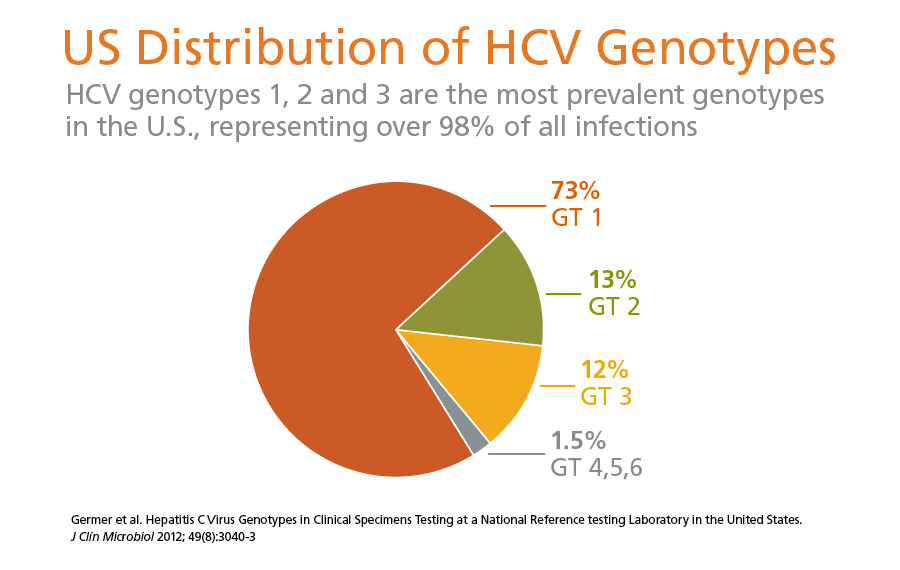 The genotype 1 has again been subdivided into two other subtypes – Hepatitis C genotype 1a and genotype 1b.
However, genotypes 1 and 1b have very close relations. The only difference between them is that 1a is difficult to treat than the 1b type.
Europe has a slightly bigger number of people who are infected by hepatitis c genotype 1b. which in most cases leads to higher risk of liver cancer or cirrhosis.
Why are genotypes important for treatment?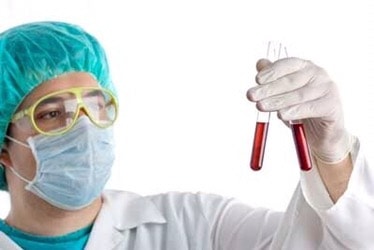 A patient suffering from Hepatitis C should first need to know about Hepatitis C genotype through a blood test so that the doctor can start the hep c treatment accordingly.
Hep c genotype is very important because of that the doctor suggests the appropriate Hep C treatment and decides on the medicine, treatment of duration as per the HCV genotype available in the blood.
The genotype test can cost around $200 to $300.
In order to determine whether the patient has already been cured or his/her infection has become chronic, further blood tests are to be run.
Please note, latest treatment (Sofosbuvir+Velpatasvir) doesn't require genotype test because this medicine is helpful for the treatment of all HCV genotypes between 1 to 6.
Hepatitis c Genotype 1a, 1b treatment options
Now for preventing the occurrence of Hep C virus, all kinds of oral and Direct Acting Antivirals (DAAs) medication can be used and administered.
Interferon-free treatments are available that offer shorter treatment duration and higher cure rates.
The interferon-free treatments recommended are as below,
Treatment/medication for hepatitis c genotype 1a, 1b infection:
• Sofosbuvir/Ledipasvir (generic Harvoni): Available popular Indian generic brands are Hepcinat LP by Natco pharma and Ledifos by Hetero Labs.
• Sofosbuvir/Velpatasvir: Popular generics are Velpanat and Velasof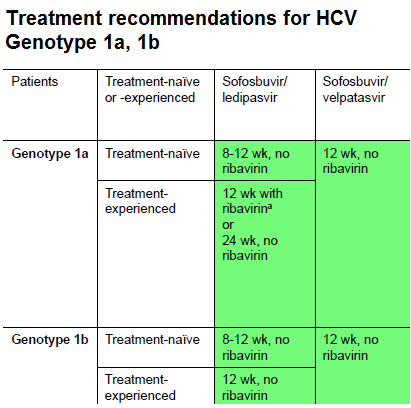 How to Import Hepatitis c genotype 1a, 1b treatment from India
Generic versions of Direct-Acting Antivirals such as Sofosbuvir + Ledipasvir, Velpatasvir, Daclatasvir, generic harvoni which are quite effective for treatment of Hepatitis C genotype 1 are easily available on the Indian market.
They are as effective and safe as many of the other branded drugs.
Natco Pharma and Hetero Labs Ltd. are the leading generic manufacturers in India.
Among the most popular and highly in demand generic versions of Harvoni in India are Hepcinat LP (Natco pharma) and Ledifos (Hetero).
They both medicines are effective for the treatment of hepatitis c genotype 1a, 1b. As far as the quality, effects and cure rates are concerned, both of these are same.
The patients can safely import these generic Hep C drugs from India as long as they use it for personal purposes.
If you have any query related to generic Harvoni (Ledifos or Hepcinat LP), then contact me. I'm here to help you.  You can contact me directly at WhatsApp + 918851226314 or mail me dev@generichope.com