1. About Sofosbuvir and Velpatasvir
Velpatasvir and Sofosbuvir are the two fixed-dose combinations that are very helpful for the treatment of Hepatitis C HCV genotypes 1 to 6.
However, it treats all genotypes in some cases Velpatasvir+Sofosbuvir most effective for HCV genotype 2 and 3
Velpatasvir and Sofosbuvir approved by FDA are present on the list of Essential Medicines of World Health Organization.
First Launch of Generic Epclusa
Generic Epclusa (Sofosbuvir/Velpatasvir) is a medication for the treatment of hepatitis C all genotypes between 1 to 6.
The first generic Epclusa was released by Bangladesh pharmaceutical company Beacon Pharmaceutical with the brand name of Sofosvel.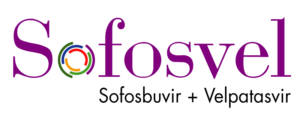 However, the Bangladesh Company was not used Gilead technology to manufacture generic Epclusa. They get API from other countries and make their own first independent Generic Epclusa. Most of the peoples generally prefer Indian generic Epclusa.
Velpanat and other Generic Epclusa – A new Hep C Treatment in India
Gilead Science initiated a contract in the year 2014 with 7 Indian pharmaceutical companies.
The licensing agreement thereafter subjected these companies to receive a technology transfer from Gilead.
This helps Indian pharma companies to manufacture their own low-cost generic version of hepatitis C medicines.
These generic hepatitis c drugs manufacturers companies already manufactured the generic Harvoni in India.
After successfully launched Epclusa in the International market by Gilead everyone waiting for the Indian generic Epclusa.
NACTO Pharma is the first company that launched generic Epclusa with their own brand name VELPANAT (Sofosbuvir + Velpatasvir) in May 2017.
NATCO first release Velpanat in Nepal and after some time they also launched this medicine in India.
After that another Indian pharma company, HETERO Healthcare also launched generic Epclusa with the brand name VELASOF.
Now currently 11 Indian pharma companies launched generic Epclusa in India.
As a result, several patients worldwide now are receiving hepatitis C treatment at a very affordable rate.
"Indian Generic Epclusa is same as the Gilead International Epclusa. The only difference is Price and pill colour"
Velpanat Tablets – A NATCO Pharma HCV Medicine in India
Velpanat generic Epclusa is a new Hep C treatment drug that has been identified for the treatment of Hepatitis C. This drug has been identified as a universal drug introduced by NATCO Pharmaceutical in India.
Velpanat medicine has gained great popularity in the market in a short span of time.
Velpanat is found under two variants majorly. These are Velpatasvir (100 mg) and Sofosbuvir (400mg).
These together have been approved to treat all the different hepatitis c genotypes.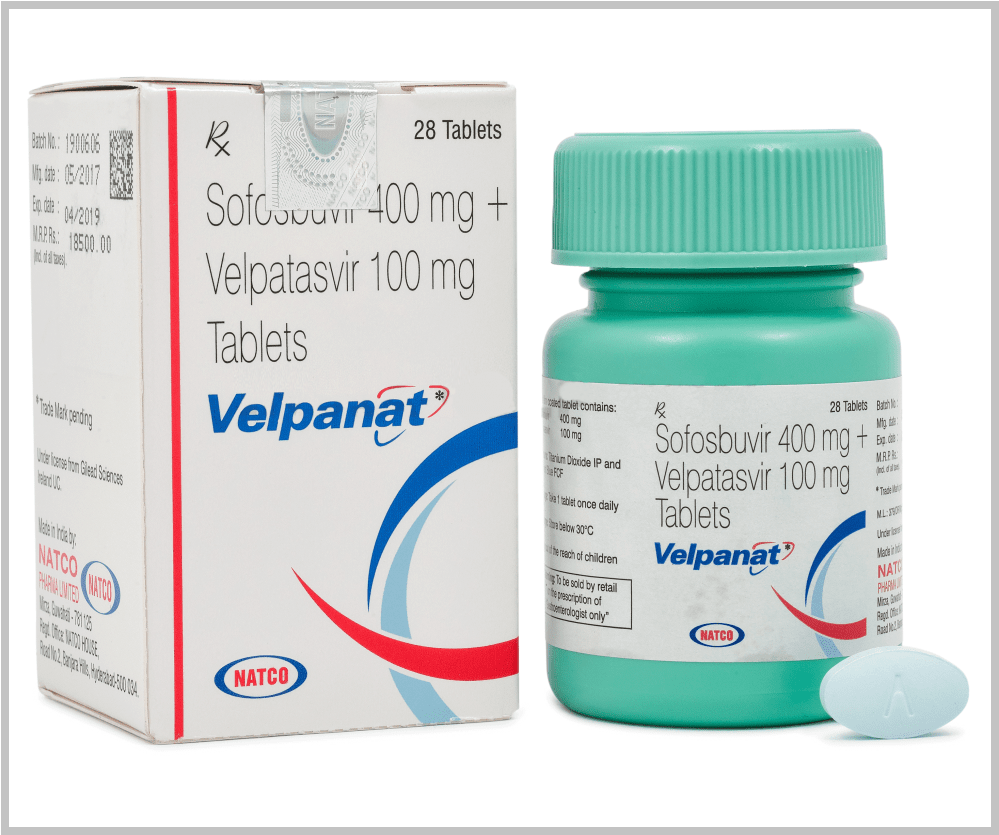 If you want to get this medicine directly from India at the lowest cost then mail me now or WhatsApp me https://wa.me/+918851226314 
Benefits of Velpanat
Before generic Epclusa, a patient needs to know about Hepatitis C genotype through a blood test to start the hep C treatment because genotype is very important and the doctor must want to know the patient genotype before starting the treatment.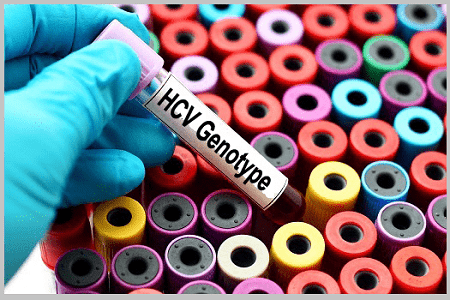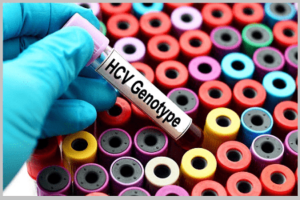 On the behalf of HCV genotype available in the blood, the doctor suggests the hep c treatment i.e. medicine, treatment duration and other factors. This genotype test is necessary and it can cost around $200 to $300.
But after the launch of Velpanat (generic Epclusa), patients do not need to do this test. Because Velpanat is a first pan-genotype that cover all hep c genotype 1,2,3,4,5, 6 and there is no need to figure out genotype. Now the patient can also save genotype test fees.
• There are some peoples worldwide infected with more than one genotypes. Velpanat (generic Epclusa) is also effective for this.
• Generic Epclusa Sofosbuvir + Velpatasvir is very effective for Hepatitis C Genotype 3.
• Velpanat is priced at a rate which is 97 times lower than its International brand.
• The cure rate is 98-100%.
• The dosage that is advised for the medicine is taken only 1 tablet per day.
• The course of treatment of Velpanat is from 3 to 6 months. Generally, 12 to 16 week is ideal treatment duration.
• This powerful therapy has transformed the lives of many and continues to do the same.
What is the Price of Natco Velpanat Tablet in India?
International Sofosbuvir+Velpatasvir brand cost is approx $74,760 per treatment (note: price can vary from time to time).
Hepatitis c treatment in the United States is very costly.
Most of the peoples worldwide, not able to afford this price. Even insurances companies also not easily approve of this treatment.
Generic is the only hope for those peoples. The generic medication Velpanat price about 97% lower than the original drugs in India.
Velpanat has become so popular that people across various countries preferred to be treated via Velpanat.
Most of the patients worldwide seek to acquire the Indian Hepatitis C treatment Velpanat and other Indian generic Epclusa.
Normally, the price of Velpanat and other generic Epclusa Sofosbuvir 400 mg and Velpatasvir 100 mg in India price less than 700 US dollars per treatment.
Based on the National Pharmaceutical Pricing Authority of India (NPPA), the MRP of Velpanat is INR 17500/- (USD $245) for a single bottle (28 tablets).
After the discount, the price for a single bottle would vary from $220 to $230 and it also depends on the distributor.
Approximately 3 bottles of medicine are necessary for therapy of 12-week course that price not more than $700.
Please note: The prices can be changed timely according to manufacturer and Indian government authority regulator.
Velpanat is in great demand and the characteristics of the international Epclusa medicine are the same and the price is less than 97% as compared to the International brand.
If you have any query related to Velpanat (generic Epclusa) or want to buy this medicine directly from India at the lowest possible cost then contact me. I'm here to help you. You can contact me directly on WhatsApp https://wa.me/+918851226314 or send me an email now 
How to get Velpanat and other Generic Medicines in India
Patients can import generic medicine for their personal use. However, many countries allow importing medicines in small quantity for their personal use.
Patients who are suffering from Hep C can easily import it for their personal use in most countries.
Still, the problem is how actually anyone can buy Velpanat and other generic drugs from India, either do it online through any trusted pharmacy or either travel to India for hep c treatment?
Usually, people have three different options to buy Velpanat and other generic medication from India.
Below we have described all three in detail:
i. Buy Velpanat Online from India:
Currently, more peoples prefer to buy Velpanat and other generic medication through the Internet because it is highly convenient.
This now becomes increasingly popular and common amongst people around the world.
Velpanat can be bought online in the ease and comfort of your own house.
In a short time, it is possible to buy Velpanat (generic Epclusa) online and directly ship it to your home address within a few days. No matter where are you located.
But Ensure that you are purchasing the product from a trusted Indian pharmacy.
It is essential to opt for a supplier that is trusted and has been given good reviews subsequently.
Background checks of the company and their reputation in the market and Indian government site are definite to provide a better idea of your choice. as well as check how long the company is in this business, and check their reputation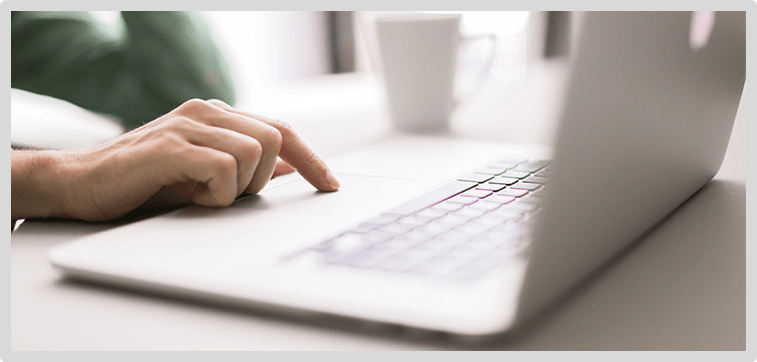 If you need Velasof Generic Epclusa, Contact me directly on WhatsApp https://wa.me/+918851226314 or send me an email now 
ii. Travel to India for Treatment
Another option that is pursued by a lot of peoples is travelling to India to get the treatment.
The cost of airline tickets, accommodation and commuting usually get added up if one decides to come to India. Having said this, a patient can still undertake the entire treatment and go back cured in a price way less than what it is abroad.
There are many happy stories from patients who travelled to India for purchasing Velpanat or any other generic drugs like Hepcinat LP, Velasof and returned to their respective countries. Usually, the cost of flight, medication, the hotel does not exceed $ 5,000 which means patients also saves about $70,000.
For this, hepatitis C tourism becomes popular in India. India as a country is known for their welcoming and open nature. More people are going to India to take Hep C treatment worth about $ 1000.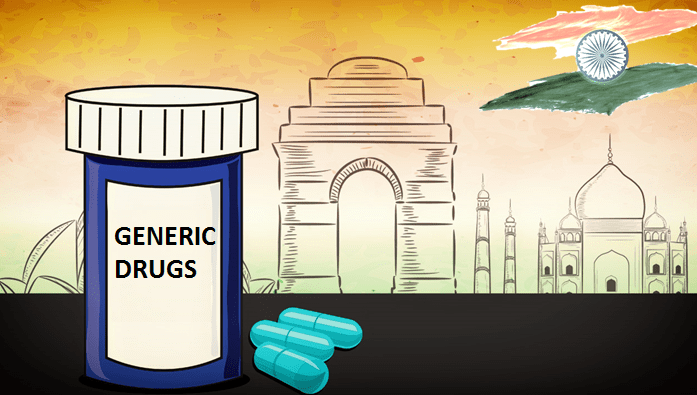 iii. Hep C Buyers Clubs
A trend that has become increasingly popular in the past is the growth of Hep C buyers' clubs. Seeing the surge in the number of cases of Hep C recorded every year, a large number of buyer clubs have now come up. They assist buyers in sourcing original Velpanat which definitely goes a long way in making the world a better place.
If you need Velpanat for personal use, contact me. I'm here to help you. I will arrange this medicine at the lowest affordable price. You can contact me directly on WhatsApp https://wa.me/+918851226314 or send me a direct email now 
Doctor Consultation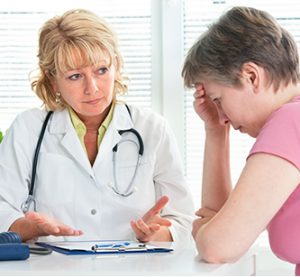 When visiting your doctor, keep the following pointers in mind:
• Check for the presence of any other liver-related diseases in your system. This may include Hepatitis B. Such an occurrence may change the method of treatment provided to you.
• Presence of any kidney diseases
• Another critical aspect is the presence of any heart diseases.
• If a woman is pregnant or plans on having a child it is important to consult a doctor in this case. Alongside, if you are breastfeeding, one must make it a mandatory checkpoint.
• If you are on anti-HIV drugs of any kind, please make it a point to consult your doctor regarding the same.
• Any past medical conditions must be described to the doctor in great detail to avoid any mishaps at a later point in time.
Following are the Velpanat uses, dosage and instructions as prescribed
Whenever a medicine or a course of medication is started, it is important to follow the instructions associated with it
• It is mandatory to take one tablet a day. This can be done with or without food without any constraints.
• The duration of the medication should be 12 weeks.
• It is important to follow the instructions prescribed by the doctor regarding the dosage of Velpanat.
Possible Side Effects of Velpanat
• Headache
• Fatigue
• Nausea
• Weakness
• Insomnia
Alternative of Velpanat: other Generic Epclusa brands available in India
In India, 7 pharmaceutical companies that are manufacturing and marketing generic Epclusa with their different brand names.
Following are the companies that are offering Sofosbuvir + Velpatasvir
Marketing company
Brand name
Gilead Licensee
Mfg.
Natco Pharma Limited
Velpanat
Yes
Natco Pharma Limited.
Hetero Healthcare Limited
Velasof
Yes
Hetero Laboratories Limited
Mylan Limited
(Marketing and Selling the NATCO product)
MyHep All
Yes
Natco Pharma Limited
Cipla Limited (Marketing and selling the Hetero product)
Hepcvel
Yes
Hetero Laboratories Limited
Zydus Heptiza (Marketing and Selling the NATCO product)
Sovihep V
Yes
Natco Pharma Limited
Dr Reddy's Laboratories (marketing and selling the Hetero product)
Resof Total
No
Hetero Laboratories Limited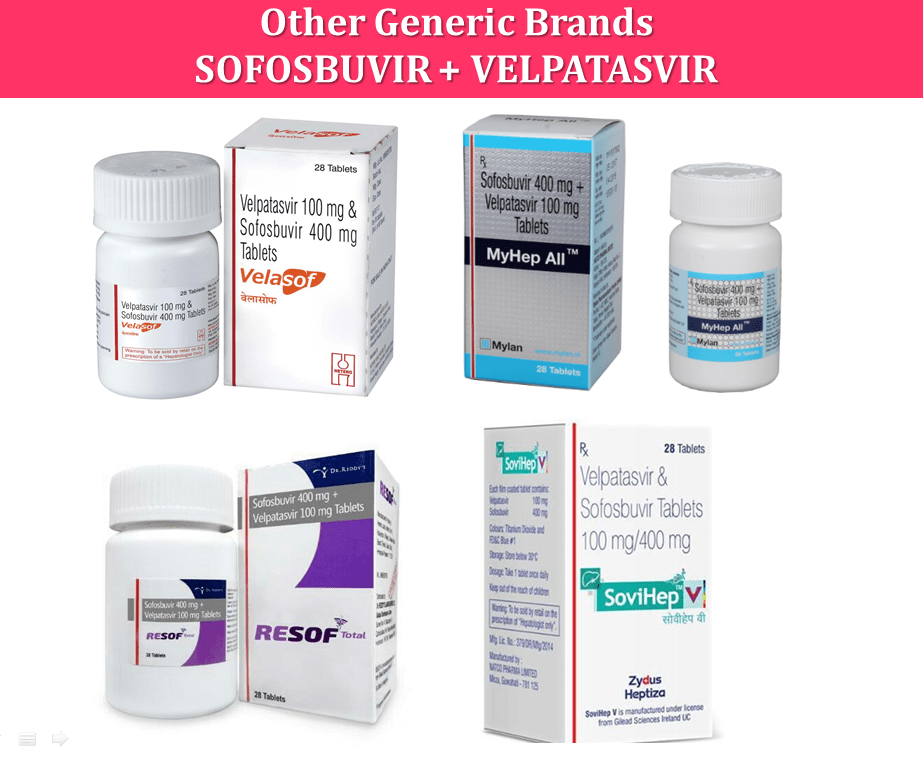 How I can Help
If you have any query related to Indian Velpanat then contact me. I'm here to help you. You can contact me directly on WhatsApp https://wa.me/+918851226314 or send me an email now 
Ask and share your experiences in the comment
I hope this article will clear all your doubts about Indian generic Epclusa. Please feel free to share your experience, thoughts in below comment section. We would like to hear from you.